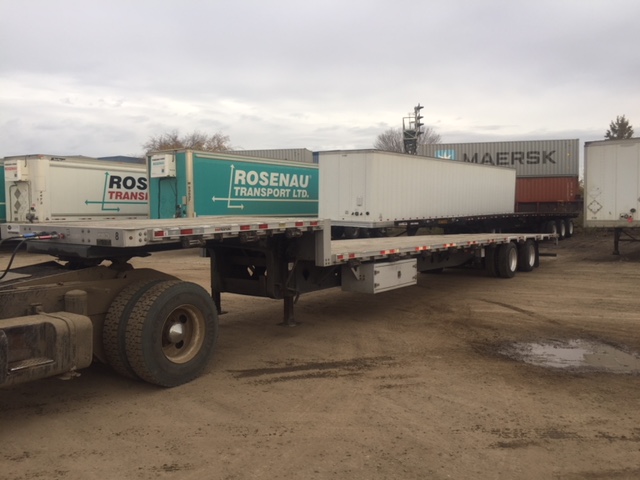 2013 Used 53′ Manac Step Deck, Tandem Axle
2013 53′ Manac Alum-Steel combo Step Deck
Tandem Axle
Rear sliding axle
Can/Cal legal
Dump valve in box
2 load bunks
Strobe lights switch at rear
1 toolbox
Basket in between landing gear
24 fixed winches and hooks
Wood deck.
Comes with fresh CVIP.
For more information of our trailers, call us at 780-447-1970 or visit our contact page.