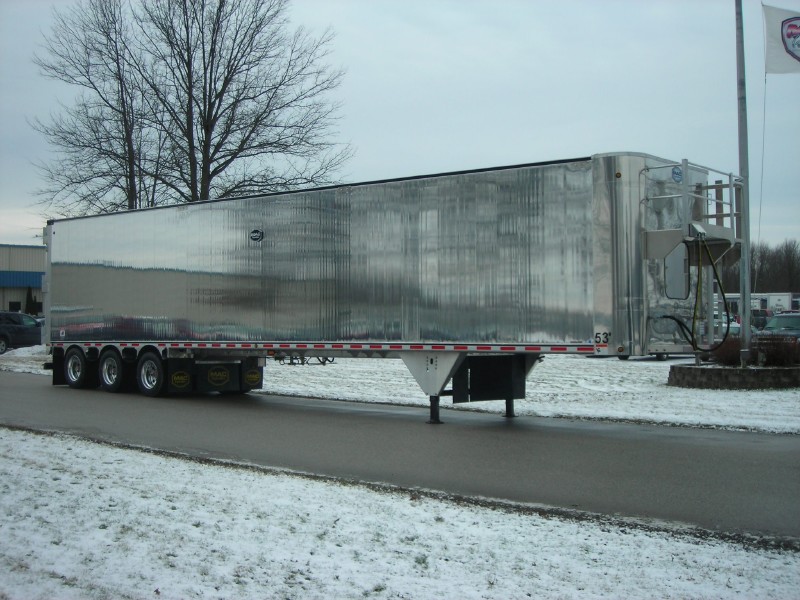 MAC Trailer is a leading manufacturer of tipper and moving floor transfer trailers. With products that can withstand tough conditions, along with the demands of loading and unloading mass volume and heavy bulk materials from waste, to wood, agricultural materials, recyclables and scraps.
That is why fleets, operators and transport companies turn to MAC, they know they can rely on the structural integrity, durability and dependability that is designed, engineered and built into the top rails, the rear gates, hinges, bumpers and rear pockets of all MAC trailers. Products in the transfer trailer line include:
MOVING FLOORS – Perfect for transporting MSW or C&D to a landfill, bulk mulch or wood products to a wholesaler, agricultural products to unload into a hopper, plastics to a recycle center or crushed cars-scrap-white goods to a metal reprocessing site. Design options include fully welded aluminum sheet and post with side skins to a gauge of .250, or the smooth sided MVP MACLOCK® version that features 2 1/4" hollow core aluminum extruded panels. Slats or decking range from tradition smooth aluminum to steel slats suited to abrasive loads of scraps, sand, or other heavy-duty materials.
TIPPER TRAILERS – Suitable for heavy payloads and unloading via tipping platform. The MAC tipper is a perfect solution for high volume loads, and low tare weight. With lengths ranging up to 53', the MAC Tipper can handle volumes up to 148 cubic yards.
MULTI – AXLE TRANSFER TRAILERS – When your transport requirements demand multi-axle configurations, MAC boasts a wide trailer line engineered to make sure all axle positions and plumbing meets weight distribution and bridge law regulations.
For More Information on this trailer,
call your local sales representative located on the
Contact Us page or  call  780-447-1970