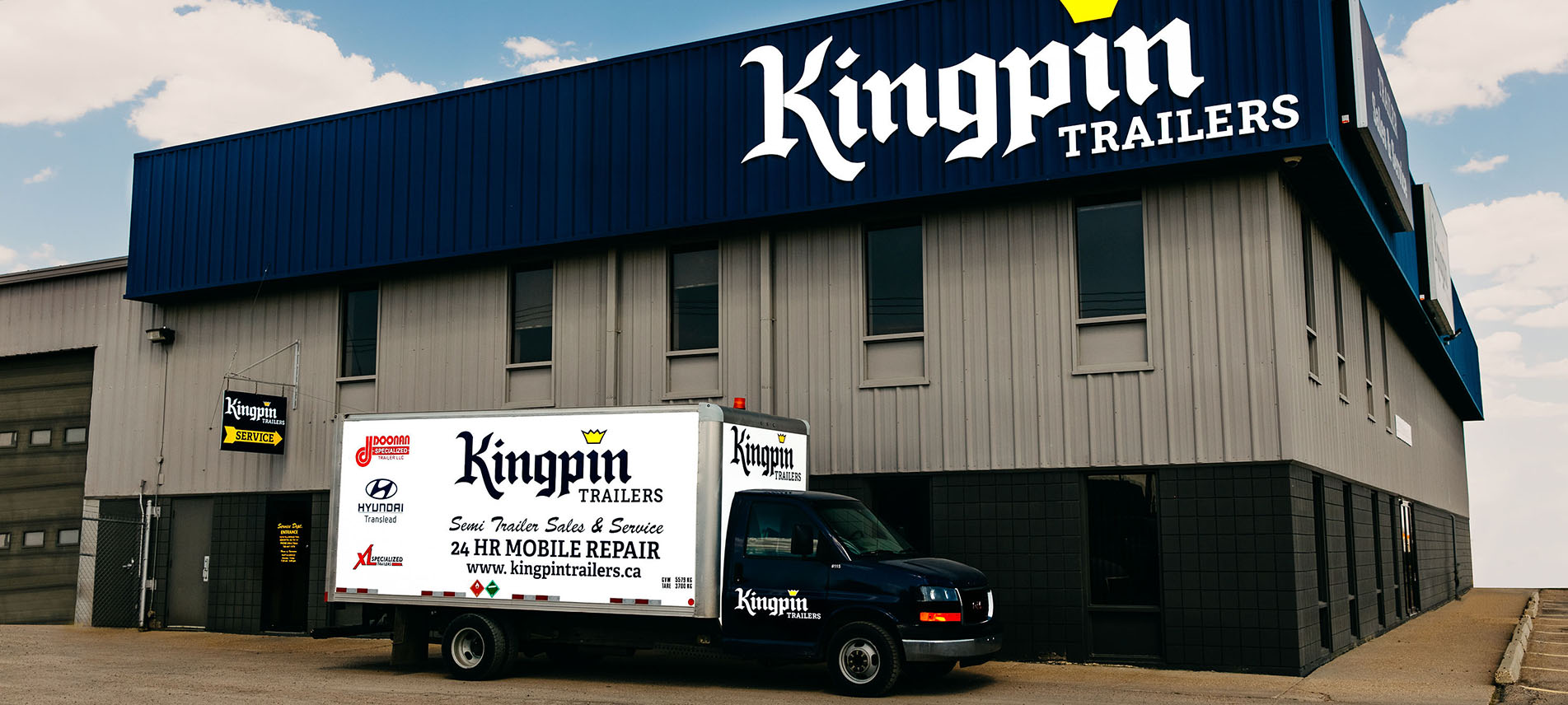 Mechanical issues are an unfortunate reality in the trucking industry. However, that doesn't mean that a portion of your fleet should remain parked at your facility awaiting servicing instead of on the road where it belongs.
Call us 24/7 before you call a tow truck. 
780.447.1970
Our mobile semi-trailer repair service is available 24/7 with mechanics on standby at all times. Don't pay to tow your rig when a trailer technician can usually fix it on the spot! Kingpin Trailers' Mobile Service performs repairs in Edmonton and surrounding areas.
We start by diagnosing the problem and evaluating the time and price of getting you and your rig back on the road. We are equipped to handle your roadside repair with an onboard welder, tools, lights and diagnostic equipment. Our mobile service vehicle is available after hours stocked with many standard parts such as air valves, airlines, lights, brake parts, door hardware, dolly parts and more.