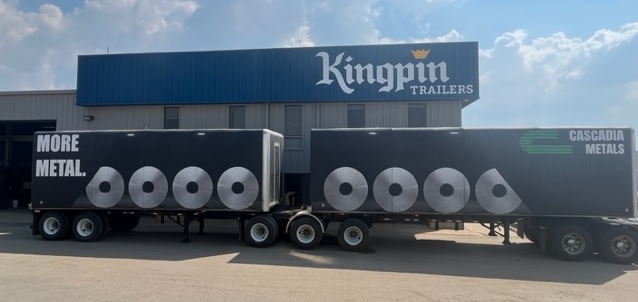 BEAT THE WEATHER WITH KINGPIN TRAILERS TARPING SOLUTIONS
Tired of losing time, resources, and money to the Canadian climate and harsh weather conditions? Looking for the best way to keep your cargo safe on the road without sacrificing time? Your perfect solution is here! Kingpin Trailers is proud to offer industry-leading tarp solutions from Verduyn Tarp. Designed to snap into place in as little as 3 minutes, tarping solutions keep your cargo weather tight and secure during transport, allowing you to hit the road with peace of mind. Can you imagine tarping your full load in 3 minutes compared the traditional tarp which could take 3 hours. That is three more hours of driving!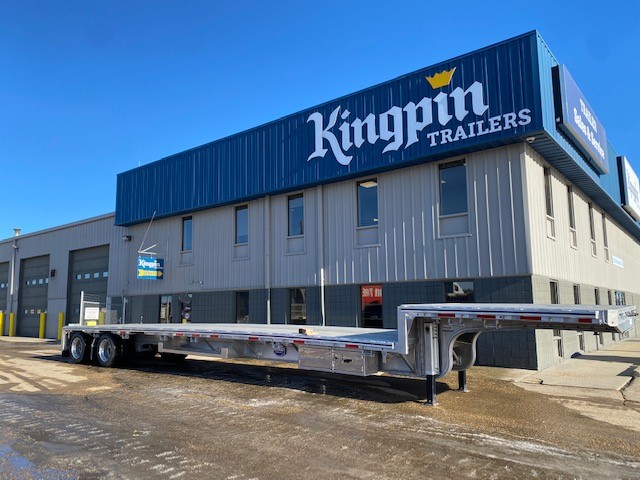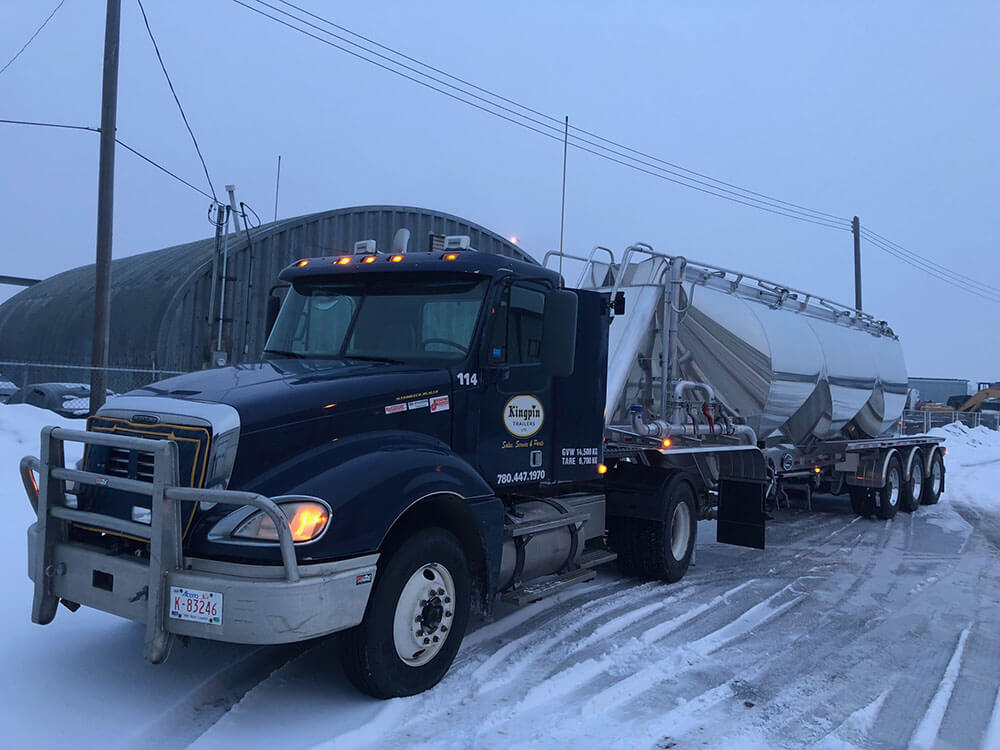 RAIN OR SHINE, IT'S A WORRY-FREE DRIVE
It's no secret that Western Canada can present some rough challenges to those in the transport industry, especially when hauling during the harsher seasons. From extreme cold during the winter to rain and sleet during the spring and excessive heat during the summer, keeping cargo intact can often be difficult and costly for haulers. Tarps help act as a trustworthy shield against the elements, even offering some mild insulation, and ensuring that you can haul on time without having to worry about damaged products upon arrival.
Whether you're transporting lumber, machinery, pallets, or anything in between, Verduyn tarps have you covered. With a variety of heights and sizes available to ensure compatibility with all sorts of trailers and the ability to go inside the trailer and tighten loads down without having to undo the tarp, Verduyn tarps are easy, convenient, and cost-effective for haulers in all industries.
HAULING SOLUTIONS AT KINGPIN TRAILERS
With offices located in Vancouver, Edmonton, Calgary and Winnipeg, Kingpin Trailers is proud to be one of Western Canada's leading suppliers of hauling and transport solutions, including trailers, repair parts, an extensive repair and maintenance department, and more. We are proud to partner with industry-leading manufacturers like Doonan, Hyundai, XL Specialized Trailers, and more.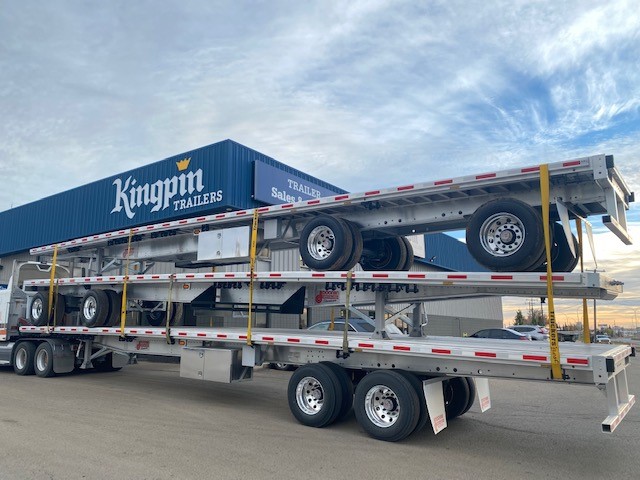 FIND TARPS AND MORE TODAY
Contact Kingpin Trailers to find hauling solutions you can count on.