Flat Deck Trailers
Kingpin Trailers carries a wide range flat deck trailers capable of meeting a long list of hauling and towing needs. Check out a few of our inventory highlights below:
MAC Trailers
As a well-known industry leader, MAC continues to produce high quality aluminum flat decks you can depend on. Key features include:
Aluminum dolly legs and air tanks
Galvanized, rust resistant, hangers and upper couplers
Each deck features two or more tool boxes and dunnage racks with steps
Customizable options readily available
One of the lightest aluminum options on the market
Sleek, aerodynamic design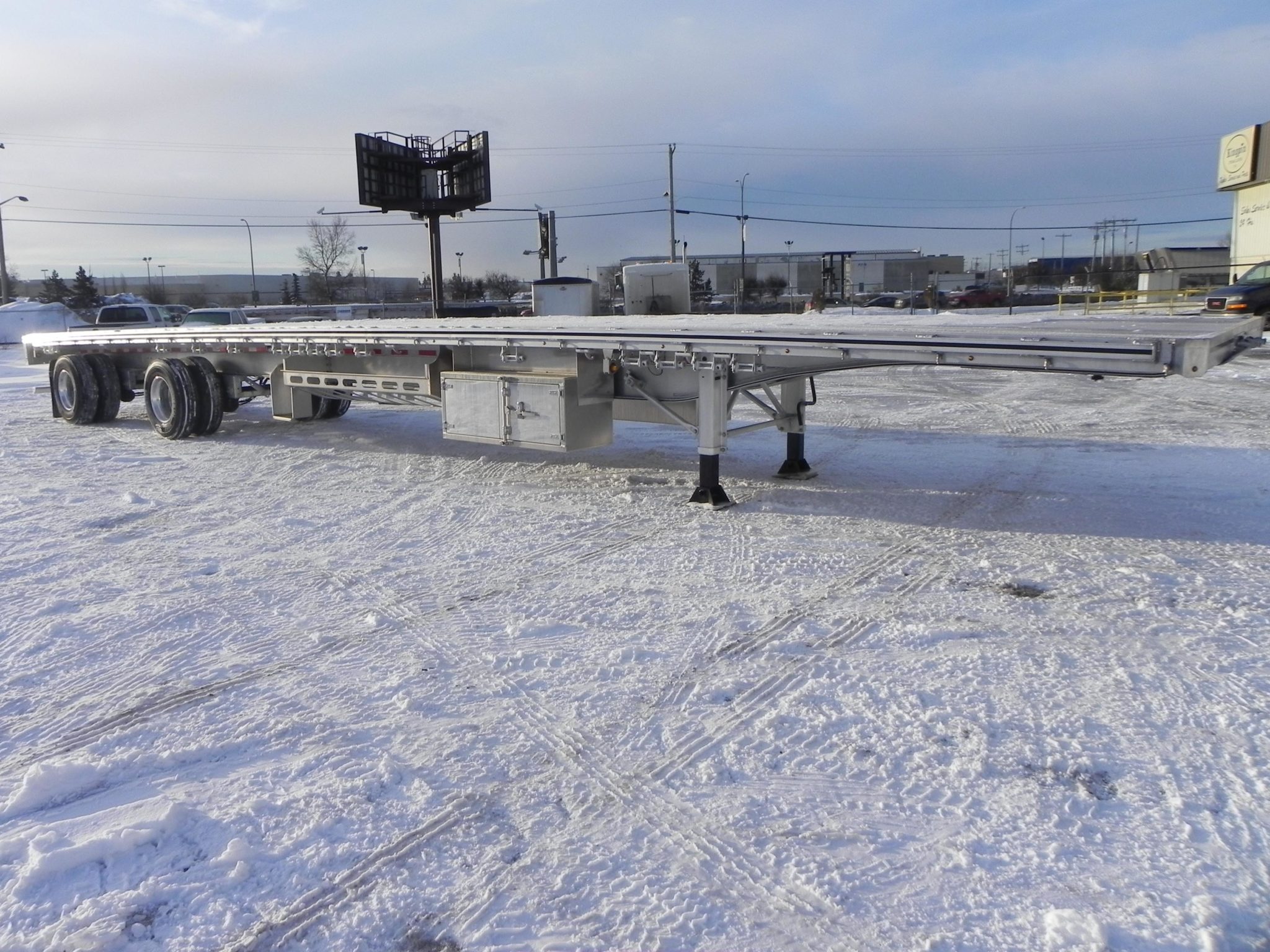 Hyundai 100% Galvanized Steel Flat Deck
These decks are built to last! Hyundai is the number one manufacturer of semi-trailers in North America when It comes to volume. As industry recognized staple, Hyundai products are built to withstand heavy used. Their hot dipped galvanized steel flat decks add years on the life cycle and can be trusted to stand up to even the toughest conditions.
Kingpin Trailers is one of Western Canada's leading suppliers of semi-trailers and hauling equipment. As an authorized dealer of Hyundai Translead, Mac Aluminum trailers, Trail King, and Doonan Specialized trailers, our team is proud to offer exceptional customer service and products to every single customer.
Learn more about our inventory by contacting us today!